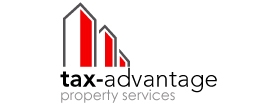 As many of you know, North Carolina Counties operate on a fiscal year basis with tax rates set by July 1st of each year. With Mecklenburg conducting its 4-year reappraisal effective January 1, 2023, budgeting for 2023 property taxes is more uncertain than in non-reappraisal years.
However, preliminary data released by the County Assessor's Office (CAO) has shed some rough insights into what can be expected regarding the 2023 county tax rate. In August, the CAO revealed that real estate values had increased 45% since its last appraisal in 2019 and that the value of residential properties had increased 48% and commercial properties had increased 36%. At that time, the CAO's data was incomplete, and these percentages have changed. Yet, using this imperfect data can provide insights into the magnitude of the 2023 tax rate change.
The current Mecklenburg County tax rate is .6169%. That rate has remained unchanged for 4 years and reflected an approximate 25% decrease from the 2018 tax rate. For 2023, we can expect a tax rate decrease of approximately 20%-25% from the 2022 tax rate. This estimate is for Mecklenburg County only; however, similar changes of magnitude can be anticipated for the various municipalities and taxing jurisdictions in Mecklenburg County.
This 20-25% estimated decrease in the county tax rate is somewhat surprising and reflects the growth in property values over the last 4 years. It's no surprise that residential values have increased. Residential properties will likely account for 52% of the overall tax base, up from 50%. Commercial properties will likely account for 38% of the overall tax base, up from about 33%. What's surprising is that the 2023 overall tax base will likely increase about 38% with this 4-year reappraisal cycle compared to a 44% increase in the prior 8-year reappraisal cycle which involved real estate value changes from the Great Recession to pre-pandemic 2019. Mecklenburg is booming.