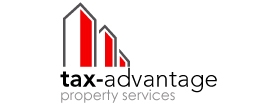 Based on newly released information, we now have the following updates regarding the 2023 Mecklenburg revaluation.
New tax values will be released in March 2023. Previously, they were scheduled for release on January 23, 2023.
Also, this month, the Mecklenburg County Assessor's Office (CAO) revealed that real estate values have increased 50% overall since its last appraisal in 2019. With this increase, the value of residential properties has increased 57%, and the value of commercial properties has increased 39%. As the CAO's valuation is in process, these percentages will likely change.
Using this recent data can provide insights into the magnitude of the 2023 tax rate change. For 2023, we can expect a tax rate decrease of approximately 25%-28% from the 2022 tax rate. This estimate is for Mecklenburg County only; however, similar changes of magnitude can be anticipated for the various municipalities and taxing jurisdictions in Mecklenburg County. Please reach out if you would like to see the data underlying this estimate.
This 25%-28% estimated decrease in the county tax rate is somewhat surprising and reflects the growth in property values over the last 4 years. The 2019 revaluation produced a similar decrease in the tax rate. However, that 26% decrease was based on the change in real estate values during the 8-year period from 2011 to 2019. Wow!